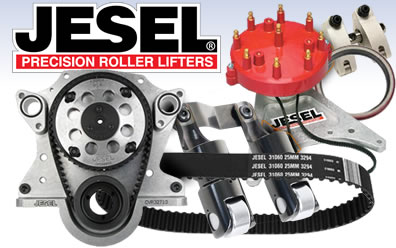 Jesel Valvetrain: Rockers, Lifters & More
A stable, reliable valvetrain is critical to the performance of your engine. That's why Jesel rockers, lifters and more are trusted by top competitors in NHRA, NASCAR, SCCA, ARCA, Lucas DIRT, and many other race series. Founded by a long-time racer and engine builder, Jesel valvetrain components can handle all the horsepower and RPMs you throw at them and still get you to the winner's circle. From its original belt drive systems to tough shaft rockers to overhead followers for today's modular engines, Jesel remains on the cutting-edge of valvetrain technology. The pros trust Jesel—shouldn't you?
Contact me today for your order. 
Temple Brizendine
804-514-5432
temple.brizendine@yahoo.com